Eastman's Online Genealogy Newsletter
The following announcement was written by the folks at RootsBid:
RootsBid, a new family history research website, is now certified by FamilySearch and listed in the FamilySearch App Gallery.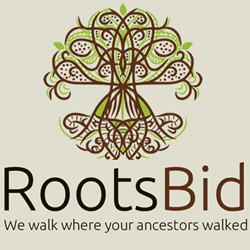 American Fork, Utah – June 04, 2015 – RootsBid today announces certification for RootsBid.com on FamilySearch, the world's largest collection of genealogical records. As part of the partnership, the RootsBid web application is featured prominently on FamilySearch's App Gallery: a place to find, connect, organize, and explore your family.
"We are thrilled to be certified by FamilySearch.org as an approved application to help their user base with the genealogy research and records," said Steven Pedersen, co-founder of RootsBid.
With RootsBid anyone can request or bid on family history projects around the world. This site is for people who are looking for help with their genealogy and also for those who are able to help others with their family history. RootsBid is…
View original post 297 more words